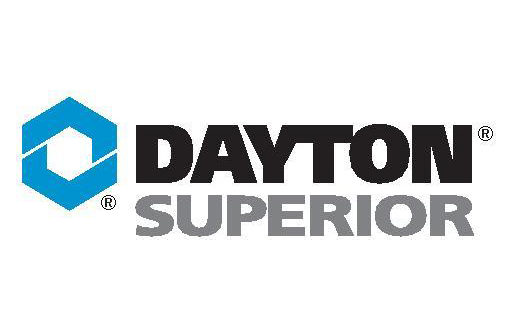 The Project:
LaFarge chose to showcase their decorative concrete abilities in their new office building. They chose Dayton Superior form liners and went with Colonial Drystack in the ABS- 5-10 time use liners. This was the first time using form liners for both Rice and L&L and a lot of thought and careful planning was shown by both, resulting in a job well done. The project foreman and site superintendant went over every detail to verify all tie holes were plugged and joints prepared to ensure no leakage prior to the pour. LaFarge's self consolidating concrete was used along with Duogard II water based release agent by W.R. Meadows.
Application Benefits:
Formliners create textured concrete, saving time, labour and material by providing structural and architectural functions in a single medium. This accelerates the construction process and minimizes costs.Dayton can provide the widest selection of concrete formliners in the construction industry. Wood grain, stone, brick, and a wide variety of ribbed and other textures make thier formliners the best choice. Choose from dozens of standard patterns or create a custom liner just for your particular needs!
Dayton offers several different materials to create an architectural concrete finish.
SPS Plastic™ – A polystyrene liner for single-use applications.
ABS Plastic – An ABS liner for projects requiring 5 to 10 use material.
Dura-Tex Lite® – A urethane skin liner backed by foam for strength. For projects that require 20-40 reuses.
Elasto-Tex® – A pure urethane liner that provides an exceptional cost advantage for projects that require 100 uses or more.
Project Highlights:
Project: LaFarge Ready Mix Plant
Location: Edinburgh Drive, Moncton, NB
Date Installed: Aug-Sept 2011
Owner: LaFarge Concrete
Designer: Design Build – Rice Contracting Ltd.
Contractor: L&L Concrete Ltd. (Applicator)Rice Contracting Ltd. (General)