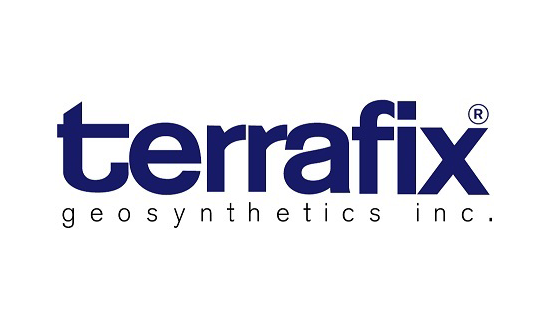 The Problem:
Find an economical alternative to an LLDPE geomembrane to close and cap an approximate 25 Ha area (~250,000 sqm /~2,500,000 sqft). Existing bids to supply and install an LLDPE liner were too expensive.
Application Solution:
A Geosynthetic Clay Liner (GCL) provided an economical alternative to properly close and cap this municipal waste landfill. The main advantage of using a GCL is the fact that a local general contractor can deploy the GCL effectively without the need of outside help and/or subcontractors. Bentofix® Thermal Lock Geosynthetic Clay Liners (GCLs) are needle-punched reinforced composites which combine two durable geotextile outer layers with a uniform core of natural sodium bentonite clay to form a hydraulic barrier
Solution Benefits:
Modern Paving were able to deploy and cover areas as large of 20,000 sqm per day. Coordination was properly done by ensuring over 100,000 sqm of material arrived on site prior to the deployment start up. The ease of installation provided Modern Paving the flexibility to either use one or two crews to deploy the GCL and/or concentrate on deploying the cover soil layer over the GCL and/or others items on the landfill. The growing interest in these products stems from the unique properties and advantages they offer. They are very effective as a hydraulic barrier even under high gradient conditions; they are easy to install; show a high robustness against installation stresses and they can withstand elongation as well as settlement stresses without significant impact on their hydraulic performance.
Links:
Additional Information:
| LLDPE | GCL DEPLOYMENT |
| --- | --- |
| LLDPE Subcontractor | GCL Local Contractor |
| 3,000-6,000 sqm/day | 10,000–20,000 sqm/day |
| (flat area) | (flat area) |