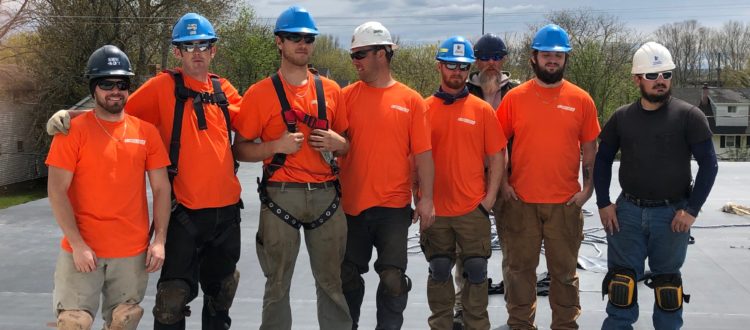 Amazon Pools – EPDM SAT (Self-Adhering Technology)
With the many concerns of fire risk, insurance costs, and other issues relating to commercial roofing projects, roofing contractors, designers and building owners are focusing on ways to eliminate all these risks. With Carlisle Syntec Sure-Seal EPDM SAT (Self-Adhering Technology) they are able to do just that.
This project, completed in May 2019 by certified applicator, Atlantic Roofers Ltd., shows that it is possible to eliminate fire, and reduce adhesives, while increasing productivity in a safe manner.
Carlisle Syntec EPDM SAT & SureWeld TPO SAT come in 10′ x 100′ rolls.
Project Details
Project Name – Amazon Pools
Location – Fredericton, NB
Contractor – Atlantic Roofers Ltd Fredericton
Deck Type – Wood
Material Used –
Carlisle Secureshield HD 1/2″ Coverboard – 100psi, mold & mildew resistant
Carlisle 60 SA EPDM Membrane c/w 3″ FAT
Carlisle Pressure Sensitive Accessories

---