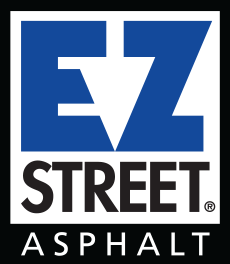 EZ Street Asphalt – High Performance Pothole Repair
Showing potholes who's boss!
Available at all Arrow locations
---
EZ Street Asphalt is easy to install. Simply sweep away debris, fill the area with EZ Street cold patch asphalt and compact with a hand tamper or other compaction tool. The repaired surface is instantly ready for traffic.
The Facts
Works in ALL Weather Conditions
No Mixing or Tack Coat Required
Low-VOC material
Ready To Use
Instantly Ready for Traffic
Consumer Lab-Tested and DOT Approved
Works in Water
Environmentally Friendly
Patch both asphalt & concrete surfaces
Proven track record
EZ Street is a ready to use, high performance polymer modified, asphalt capable of providing a cost effective, simple and permanent solution to a variety of applications including potholes, utility cuts, joint repairs, surface patches, and even small overlays.
---

Talk to your Arrow team today for more information