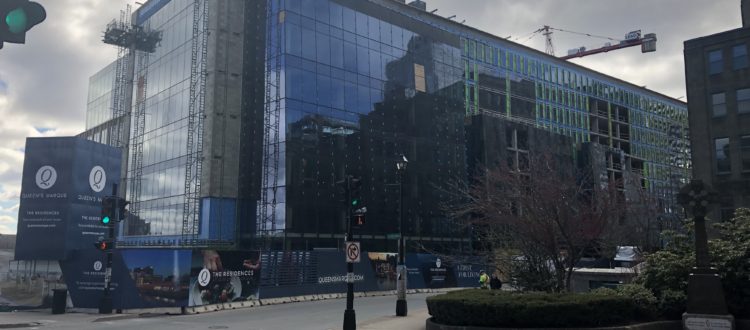 Queen's Marque – FERO Fast Bracket System
On a complicated project like the Queen's Marque on the Halifax waterfront, supporting the exterior masonry veneer offers some unique challenges. Using the FERO Fast Bracket Lintel Shelf Angle, it was possible to dramatically reduce thermal bridging through the wall assembly by minimizing penetrations, and minimizing joints and junctions in the air and vapour barrier system.
An added benefit was the fast and easy installation of the system by not requiring the shelf angle to be welded due to its modular, mechanically attached nature.
Project Details
Project Name – Queen's Marque
Location – Halifax, NS Waterfront
Contractor – Bird Construction, Marid Industries, Darim Masonry
Material Used – FERO Fast Lintel Shelf Angle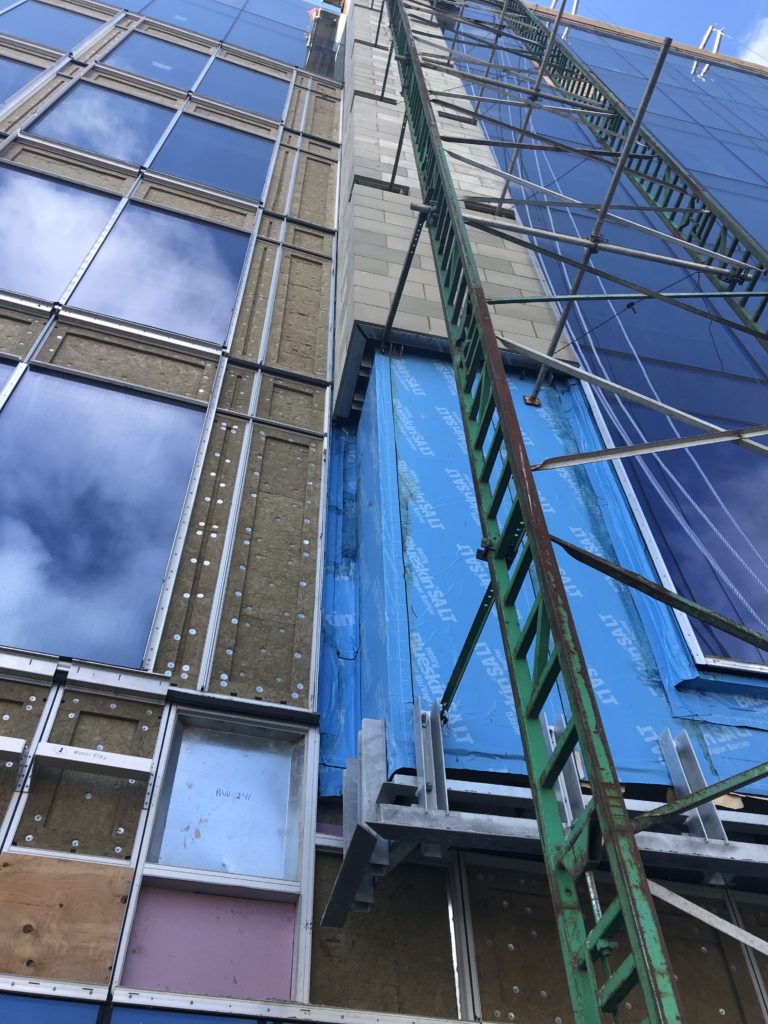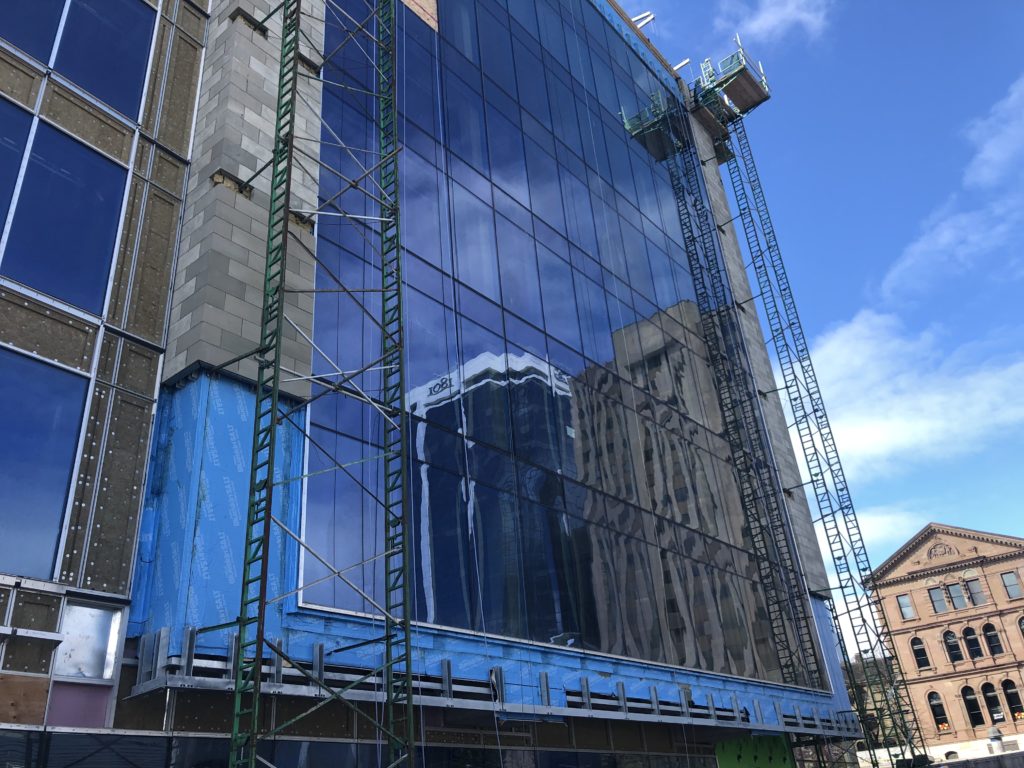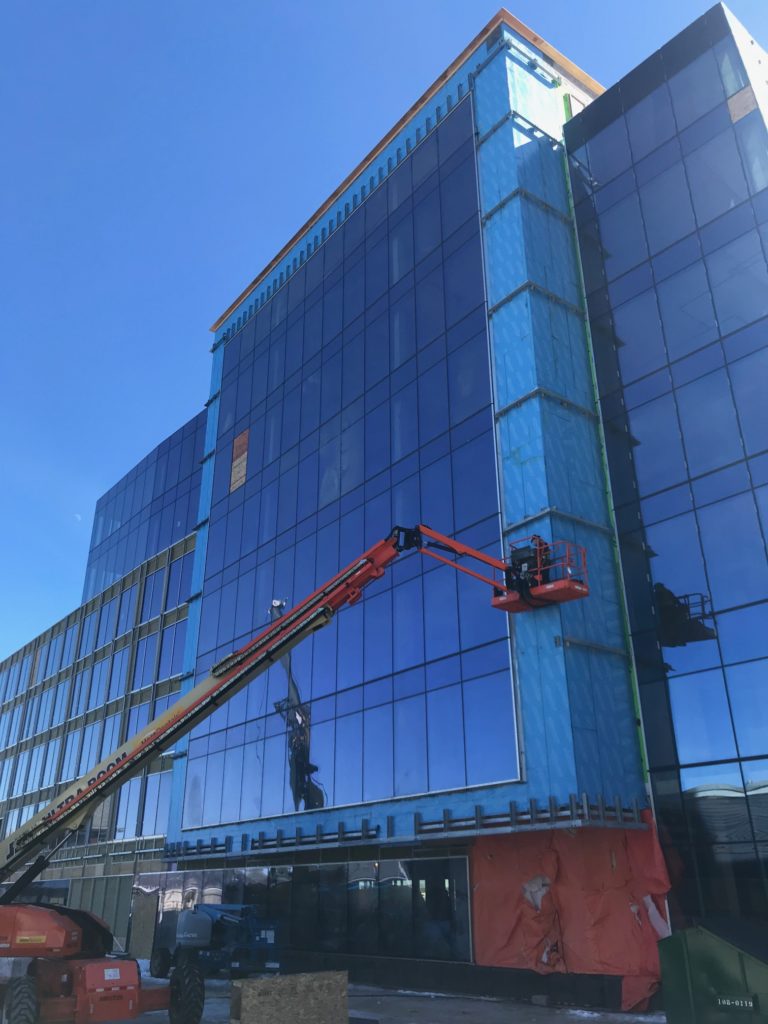 ---