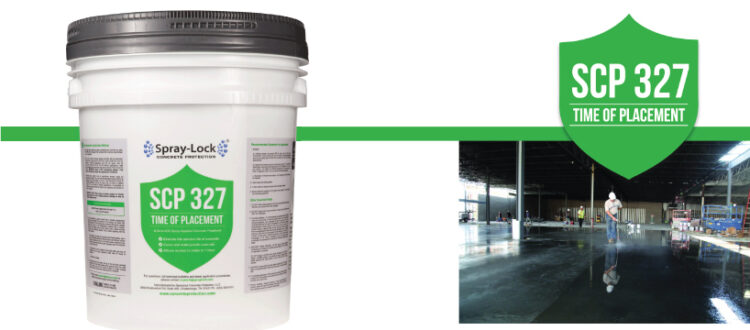 Creating Durability from the Inside Out
CONCRETE DURABILITY
Concrete can last decades longer when water and contaminates cannot move through the concrete.

FLOOR MOISTURE CONTROL
SCP products allow for hard scheduling of flooring.

CONCRETE WATERPROOFING
SCP Technology can waterproof the concrete matrix.

Spray-Lock Concrete Protection® (SCP) manufactures spray-applied concrete treatments that penetrate deeply into concrete capillaries and pores to waterproof and protect the entire structure, at time of placement or in remediation.
SCP technology offers the quickest and most cost-effective protection solutions that meet the demands of today's fast-track construction process.