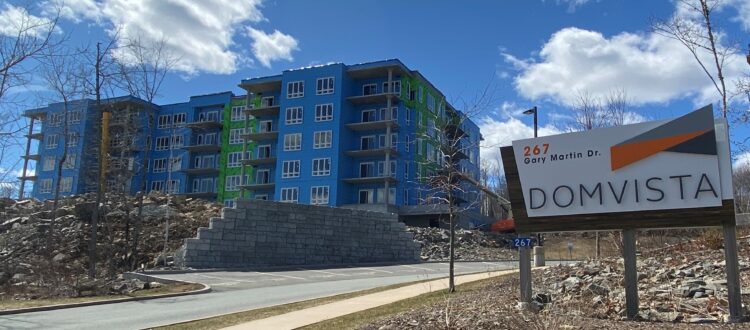 DOMVISTA 2 – Henry Bakor Blueskin® SA
April 2020 – When it comes to controlling water and vapour in your building assembly, there's no beating the Henry Bakor line of products.

HMH Investments wanted to protect their investment, and opted to use Henry® Blueskin® SA air barrier and Synko-Flex® Waterstop to halt the ingress of water into their tenants units before it ever started.

Arrow and Henry Bakor staff were also on hand to offer some assistance starting the installation to ensure a quality end product of all stakeholders.