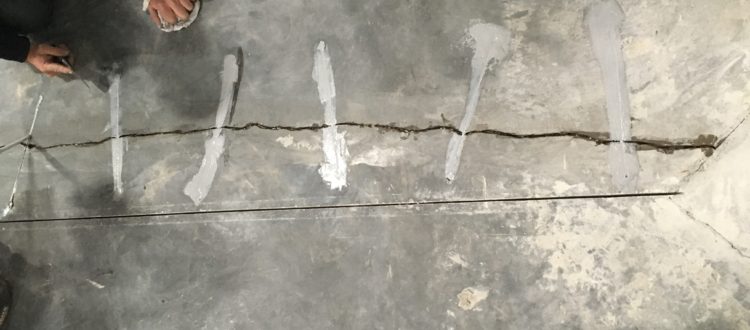 Warehouse Floor Repair – Rhino Carbon Fiber Crack Lock
During construction, a crack had formed on this floor. The job schedule required the floor to be returned to service quickly and effectively, so as not to hold up the fit-up of the building. Conventional repair procedures using epoxies can be costly on materials and time.
Rhino Carbon Fiber Crack Locks offered an optimal solution. It offered a structural repair to the floor, and quickly, the whole procedure was done in a morning including setup time.
The repair is done just at the surface of the crack and not the full depth of the slab, so that you're not indefinitely injecting epoxy into an unseen void or soils.
Project Details
Project – Warehouse Floor Repair
Location – Dartmouth, NS
Contractor – Techno Hard Surfaces
Material Used – Rhino Carbon Fiber Crack Lock