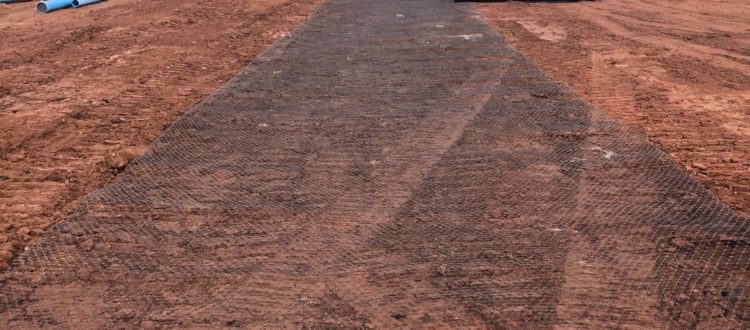 Eco Business Park – Tensar TriAx Geogrid
How many Contractors have had to make this phone call? My gear is sinking onsite, it's muddy and we can't get around. Well, I get those call often and we have the solutions that can solve the problem.
The Eco Business Park construction crew of Curran and Briggs definitely had their work cut out for them on this project. Steven Campbell of Curran and Briggs has experience in using Geogrids for soil stabilization and called me to discuss what options we could team up with on this project.
We took a drive to beautiful PEI and visited the team and proposed the use of Tensar Triax TX-160 Geogrid. It performed exceptionally well on the project and they were able to stabilize the subgrades without changing the elevations and causing other issues.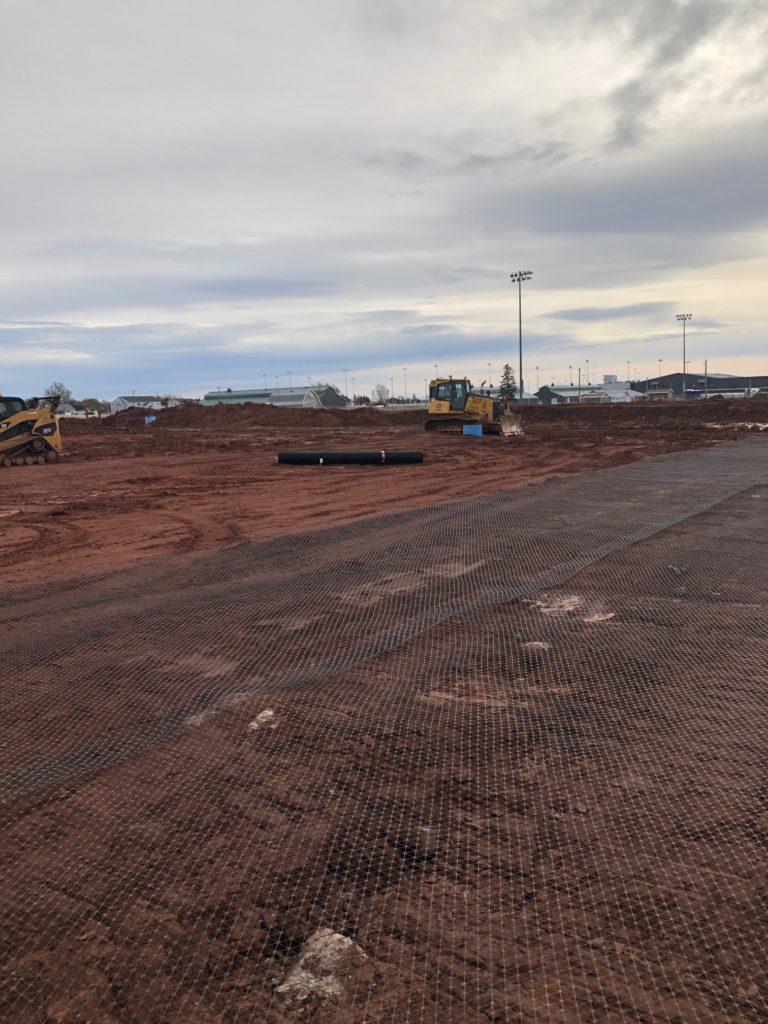 So why use Tensar Geogrids?
Tensar TriAx Geogrids have proven their performance and cost-efficiency in thousands of applications. Over soft ground, TriAx Geogrids improve the soil's effective bearing capacity by distributing applied loads more widely, similar to the way a snowshoe supports a man's weight over soft snow. Over firmer ground, geogrids stiffen and interlock with fill materials by confining aggregate particles within its apertures, thus yielding a stronger component for increased serviceability and durability. Another benefit to using a Geogrid is the possibility of reducing the amount of aggregate required in a typical cross section of road without reducing performance or life cycle.
We are here to help with any of your projects and look forward to being a part of your construction team.